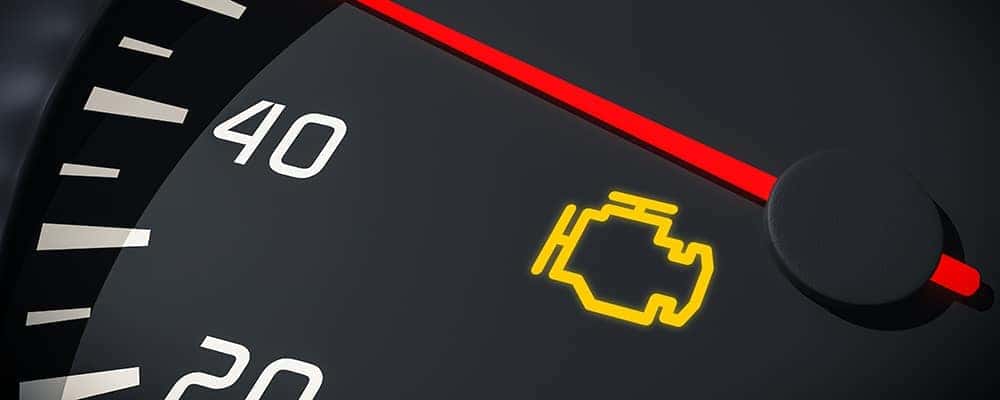 So, you're driving down the road in Scottsdale, and you see that your check engine light is on! This frustrating phenomenon is common, but it can be especially irritating if you believe that you've already fixed the issue that caused it to light up. Thankfully, Phoenix drivers can easily reset the check engine light on their vehicle by troubleshooting a few issues or disconnecting their battery. Find out how to reset your check engine light today by reading on!
How to Reset Check Engine Light: Troubleshooting
First of all, if you have any uncertainty about whether the check engine light is indicating a real problem, go ahead and schedule service in Phoenix so you can get an expert opinion. Keep the following tips in mind before you stop in:
Check the Gas Cap: Often, the culprit for a stubborn check engine light is your gas cap. Make sure that the oft-used plastic seal is screwed in properly.
Vehicle Maintenance: Are you following the proper car maintenance schedule and performing maintenance before big trips? If not, this could be causing some engine problems.
How To Reset Check Engine Light: Battery Disconnect Method
If you've gone through all the options, you're sure that there's no deeper issue, and you still don't understand how to reset the check engine light, you'll have to disconnect the battery. First, gather some supplies you can easily acquire in Peoria:
Safety Glasses
Gloves
Wrench
It's important to be very careful when you work with a high-powered component like a car battery. Always take the proper precautions, remove any jewelry or watches from your person, and when in doubt, let an expert handle your issue.
If you're ready to proceed at home, follow these simple steps to reset the check engine light:
Stop the Car: Turn your engine off. Apply your emergency brake for safety.
Disconnect the Negative Terminal: Find the negative (-) terminal of the battery and use your wrench to disconnect it.
Reconnect: You'll need to wait about 15 seconds before you reconnect your cable to the battery.
This battery disconnection method should reset your check engine light. If it doesn't work, make sure you've performed every step exactly as described above. If it stays on, or comes on immediately after you get back on the roads near Phoenix, it's a good idea to let an expert take a closer look.
Learn More about Car Care at Jaguar North Scottsdale
At Jaguar North Scottsdale, we don't just want Phoenix drivers to have great cars. We want them to feel empowered to care for their vehicles. That's why we provide DIY car care tips for simple home maintenance and service specials for when you need expert help. Finally, we're always happy to answer any car questions, so contact us today!
More from Jaguar North Scottsdale
Even the most accessible Jaguar F-TYPE now includes a high-powered V8 engine—and that means every 2022 F-TYPE is a Jaguar F-TYPE V8! Explore the specs for both Jaguar F-TYPE engine options below, and then schedule a test drive at Jaguar North Scottsdale. Our new F-TYPE inventory awaits! Apply for FinancingBrowse Our F-TYPE Lease Offers …

Even if you already appreciate the look and feel of the monthly payment? Claim one of our shop and buy online. Start your adventure today! More from Jaguar North Scottsdale

The 2022 Jaguar F-TYPE R goes from 0 to 60 in just 3.5 seconds, and that's true whether you opt for the coupe or the convertible! Both body styles give you two engines to choose from, along with your choice between rear-wheel drive and all-wheel drive, but we're sure that you'll be impressed with…